My Blog
Posts for tag: nutrition
By Michael J. Tisdelle DDS
February 14, 2021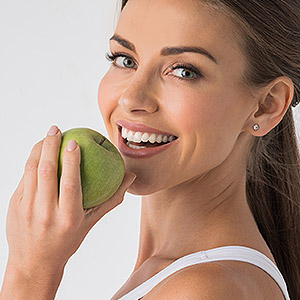 You're more apt to lose teeth because of periodontal (gum) disease and tooth decay than any other cause. But neither of these bacterial diseases have to happen: You can prevent them through daily brushing and flossing and twice-a-year dental cleanings.
But that's not all: You can also boost your dental care practices by eating foods that strengthen and protect teeth. On the other hand, a poor diet could reduce the effectiveness of your oral hygiene practices in preventing tooth decay or gum disease.
A diet that might lead to the latter is often high in refined sugar (sucrose), often added to processed foods and snacks to improve taste. But sucrose is also a top food source for oral bacteria, increasing their numbers when it's readily available. A higher bacterial population greatly increases your risk for tooth decay or gum disease.
On the other hand, certain foods benefit your overall dental health. Fresh fruits and vegetables, for example, are filled with nutrients and minerals like vitamin D or calcium that strengthen teeth against disease. And although they can also contain natural sugars, these don't pose the same problems as added sucrose due to the plant fiber you consume with them.
Dairy foods can also help you maintain healthy teeth and gums. Milk and cheese contain minerals like calcium and phosphorus, and a protein called casein, all of which strengthen teeth against decay. The enzymes in cheese stimulate saliva, which in turn neutralizes mouth acid and prevent it from harming enamel.
Some foods are also natural sources of fluoride, a mineral that strengthens tooth enamel. One example is black tea, which also, along with green tea, contains antioxidants that protect against cancer.
The best strategy for "tooth-friendly" nutrition is to pursue a diet that's high in fiber-rich natural foods and low in sugar-added processed foods. In practice, you'll want most of your diet to consist of fresh fruits and vegetables and low-fat dairy food, while minimizing foods with added sugar.
Following this kind of diet will certainly benefit your overall health. But it will also make it easier for you to prevent dental disease and keep your teeth and gums healthy.
If you would like more information on how nutrition can boost your dental health, please contact us or schedule an appointment for a consultation. You can also learn more about this topic by reading the Dear Doctor magazine article "Nutrition & Oral Health."
By Michael J. Tisdelle DDS
December 11, 2019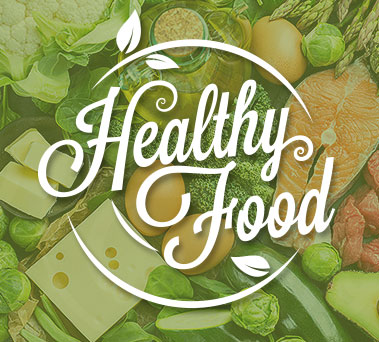 You can't separate your oral health from your overall health. What's beneficial for your body in general is usually beneficial for your teeth and gums.
Take the foods you eat: good nutrition is essential to general health and well-being. But the same foods that keep the rest of your body healthy often do the same for your mouth—and those that are not so good for the rest of you are usually not good for your teeth and gums either.
Here are 4 different types of foods that positively impact both mouth and body.
Cheese and dairy. Dairy products are rich in calcium, essential for strengthening both your bones and your teeth. Cheese helps stimulate saliva and protects against calcium loss. Cow's milk contains minerals and proteins both your body and mouth needs. It also contains lactose, a less acidic sugar that doesn't contribute to tooth decay.
Plant foods. Vegetables and fruit are loaded with vitamins and nutrients that keep the body functioning normally. They also contain fiber: Not only is this good for your digestive system, it requires chewing to break it down in the mouth, which stimulates saliva. A good flow of saliva helps prevent your mouth from becoming too acidic and thus more prone to dental disease.
Black and green teas. A nice cup of hot tea isn't just soothing—it's rich in antioxidants that help fight disease in the body (and the mouth). Black tea also contains fluoride, which has been proven to strengthen enamel against acid attack.
Chocolate. There's both good and bad news about this perennial favorite. The good news is the polyphenolic compounds (a kind of antioxidant) in unrefined cocoa can protect against disease including tooth decay. The bad news is most processed chocolate is loaded with added sugar—not the healthiest substance for your body, and definitely not for your teeth. Try then to incorporate small amounts of chocolate in your diet, the lower the sugar content the better.
Eating nutritiously helps your body stay healthy and disease-free. And coupled with daily hygiene and regular dental visits, it's one of the best things you can do for your teeth and gums.
If you would like more information on nutrition and dental health, please contact us or schedule an appointment for a consultation. You can also learn more about this topic by reading the Dear Doctor magazine article "Nutrition and Oral Health: How Diet Impacts Dental and General Health."
By Michael J. Tisdelle DDS
March 26, 2018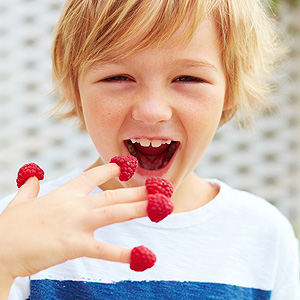 Want to give your kids the best start possible for a lifetime of good dental health? The most important thing you can do is train them in effective brushing and flossing. It's more than having a nice smile and fresh breath: these hygiene tasks remove the daily buildup of bacterial plaque, the primary cause for both tooth decay and periodontal (gum) disease, which are most responsible for poor oral health.
But those aren't the only habits they should be cultivating. Here are 3 tips for helping your child develop great dental health habits.
Encourage healthy eating. Teeth and gums are like other parts of the body: they need the "building blocks" found in nutritious foods to help grow strong, healthy tissues. By focusing on a diet leaner on processed items and richer in whole, less-processed vegetables, meats and dairy products, you'll be helping your child build strong defenses against dental disease.
Keep sugary snacks under control. Of all the items in your child's diet, sugar could have the greatest impact on their teeth. Disease-causing bacteria thrive on this particular carbohydrate, multiplying and producing mouth acid—the main enemy of tooth enamel—as a byproduct. So, limit sugary snacks as much as possible, opting instead for more nutritional between-meal treats. In fact, try to make sure they only consume sugary treats at mealtime, not in between.
Encourage an end to thumb-sucking or pacifiers by age 3. Most infants and very young children suck their thumbs or, alternatively, a pacifier. There's no harm in this habit unless it extends into later childhood where it could affect their bite. You can avoid this outcome by encouraging your child with mainly positive reinforcement to stop sucking their thumbs or other objects before their third birthday. Your dentist can also help with tips and support in those efforts.
If you would like more information on dental care for your child, please contact us or schedule an appointment for a consultation. You can also learn more about this topic by reading the Dear Doctor magazine article "Help your Child Develop the Best Habits for Oral Health."